RCIA Presentations
12. Sacraments of Vocation. The Church: its Life and Ministries
VOCATION (vocare – to call)
God calls each person to 'live and to live to the full'(John 10:10).
God offers each person all the grace needed to do this, but God respects our freedom to accept or to reject grace.
Each person's vocation is unique, and is related to gifts, opportunities, environment, education, and experiences.
The call is never withdrawn, and we can only start out afresh from where we now are.
St Paul reminds us (1 Corinthians 12:4-7)
There are varieties of gifts, but the same Spirit;
and there are varieties of ministries, but the same Lord;
and there are varieties of ways of energising, but it is the same God who activates all of them in everyone.
To each is given the manifestation of the Spirit for the common good.
Career or Vocation
Career: Something we 'do' – a job. It can be changed without really affecting our identity. It is temporary – however long term – and will end, leaving us as the same person.
Vocation: Something that influences our whole life. It affects the way we look at the world and the things we do. It alters our attitude to love and affects our relationship with others, with Christ and with the Church.
Community: A group of people in communion, sharing a common interest. Size doesn't matter. You can have a community of two or a community of millions – it's the common interest that counts!
Community in the early Church: 'All who shared the faith owned everything in common, they sold their goods and possessions and distributed them among themselves and distributed the proceeds according to what each one needed. Each day, with one heart, they regularly went to the Temple but met in their houses for the breaking of bread …. they praised God and were looked up to by everyone.' (Acts 2:44-47)
Community in today's Church: The parish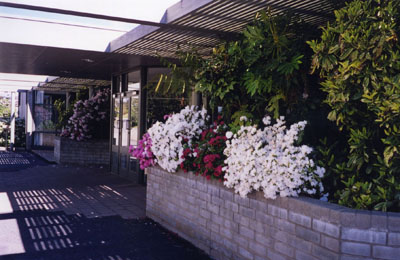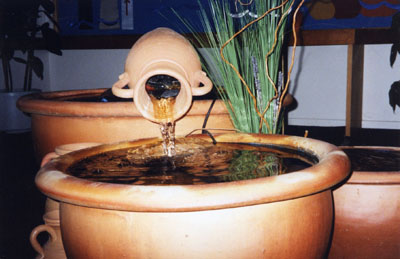 Ministry: 'When he had washed their feet and put on his outer garments again Jesus went back to the table. "Do you understand what I have done to you?" he said. "You call me Master and Lord, and rightly; so I am. If I, then, the Lord and Master, have washed your feet, you must wash each other's feet. I have given you an example so that you may copy what I have done to you." (John 13 12-15).
Lay Ministries At Mass
Acolyte
Server
Reader
Special Minister
Choir/Musicians
Children's Liturgy
Liturgy Committee
Collector
Greeter
Bookseller
Altar Society
Flowers
Weekly Bulletin (Compact!)
Lay Ministries in the Community
Parish Pastoral Council
Parish Coordinator
Parish Secretary
Neighbourhood Contact
St Vincent de Paul
Refugee Resettlement
Caring Connections
Family Groups/Teams/CWL
Over 45's/ Youth Group
RCIA/Catholics Returning Home
Librarian
Church/Grounds Maintenance
Finance Committee
Money Counting
Life Ministries
Married Life (later)
Single Life
Religious Life (later)
(Sisters/Brothers)
Married Diaconate (later)
Priesthood (later)